Have you ever wished your laptop could do more? Do you want to run apps, stream movies, and play games on the go? Now, with the help of emulators, you can! Let's look at what emulators are available for laptop that will bring the best of mobile to your laptop.
Various emulators are available for laptops, including RetroArch (multi-system emulator), Dolphin (GameCube/Wii), PCSX2 (PS2), and more. The options depend on the systems and games you want to emulate.
---
Can I Run Emulators On a Laptop?
Many tech-savvy people ask, can I run emulators on my laptop? The answer is yes! With some simple tinkering and research, you can easily access your way-back favorites.
Emulators are applications that allow us to relive our gaming glory days. Whether for a nostalgia hit or just for fun, running emulators on laptops takes a bit of effort but is definitely doable. Just check your laptop specs and figure out which games it can run beforehand. Happy gaming!
---
What Emulators Are Available For Laptop | Let's Find Out
MEmu Play
MEmu Play is an Android emulator for Windows PCs. It allows users to create multiple instances for different Android versions and resolutions.
MEmu Play also offers a great gaming experience with mouse and keyboard mapping support, gamepad controls, and more. This emulator lets you quickly launch apps or access online services like Google Play or YouTube.
Remix OS Player
Remix OS Player is another great Android emulator for Windows PCs. It supports x86 and ARM architectures and allows users to customize the display resolution up to 4K UHD.
Remix OS Player also comes with an App Center where you can find some of the most popular apps pre-installed. It also enables users to stream their favorite videos on sites like Netflix or Hulu.
LDPlayer:
LDPlayer is an Android emulator designed specifically for gamers who want to enjoy a smooth gaming experience on their laptop.
This emulator has been optimized for low-latency gameplay and comes pre-loaded with powerful features like gamepad support and game recording capabilities.
Plus, it supports multiple accounts so that gamers can switch between characters without restarting their games each time.
Noxplayer
Noxplayer is another great option for gamers looking for an Android emulation solution on their laptops. It supports both x86 and ARM architectures and comes with powerful features such as gamepad support, root access, gesture control, macro recording, etc.
In addition to these features, Noxplayer offers a wide range of customization options so that users can tweak the interface according to their needs.
BlueStacks
BlueStacks is one of the most popular Android emulators available today. This software allows users to play mobile games on their laptops while synchronizing all data across multiple devices.
BlueStacks also offers cloud save support so gamers can pick up right where they left off on any device they choose—even if they are playing from different locations!
Also Read: How To Install Emulators On Steam Deck?
---
Which Is The Fastest Emulator For Laptop?
When searching for the fastest emulator for a laptop, there are a few great options on the market. BlueStacks is often considered one of the best and fastest. The GPU mode of BlueStacks reportedly provides over 6x faster performance than any other mobile gaming platform on a laptop.
Popular emulators like Nox App Player and MEmu have also gained recognition for their speed. However, depending on your desire and needs, it is advised to read up on reviews and determine which one will be most compatible with your laptop setup before purchasing.
---
Which Emulator Is Safe For Laptop?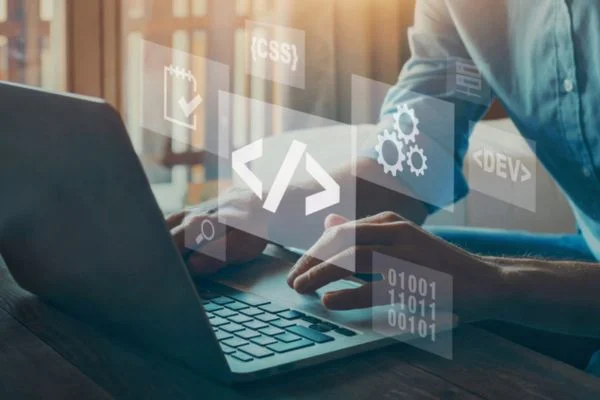 Looking for the safest emulator for your laptop? It depends on what type of emulator you're specifically after. Specific types like Android or DOSBox have different levels of associated risk.
So researching the specifics of each system is important before attempting to install it. Before downloading from unfamiliar websites, ensure the source is reputable and trustworthy.
Generally speaking, it's a good idea to stick with known sources or developers that are respected in the community rather than open-source options provided by others. A bit of research goes a long way in protecting your laptop and documents!
Also Read: How Heavy Is A Gaming Laptop?
---
Which Emulator Is Best For Low-End Laptop?
If you're looking for a great emulator for your low-end laptop, you may need help knowing which one to choose. There are so many emulators out there, some free and some not; it can be tempting to go with the cheapest one or the one with the most features.
However, the trick to choosing an emulator is ensuring it's compatible with your laptop model and specs. You can check this by researching reviews or forums that focus on emulators specially designed for older models of laptops. Ultimately, if you do some research, you'll be able to pick the best emulator specifically tailored to your low-end laptop.
Also Read: How To Position Laptop For Zoom Meeting?
---
Bottom Line:
Now you have broad idea what emulators are available for laptop. If you're looking for a way to bring the best mobile gaming or entertainment onto your laptop, these five emulators are worth checking out!
Each one offers different features depending on your needs. Whether it's full customization options or low-latency gameplay—there's something here for everyone!
So if you've ever wanted your laptop to do more than browse the web—now's your chance! Give these emulators a try today!