Photo editing has become a necessity in this digital age. You can make your Instagram feed look more aesthetic with a good photo editing tool, whether you're a photographer or not. However, achieving perfection can be difficult with just a trackpad or touchscreen. That's why a mouse can make precise photo editing so much easier. In this step-by-step guide, you'll learn everything you need to know about how to use a mouse for precise photo editing.
How To Use A Mouse For Precise Photo Editing | Step-by-Step Procedure
Step 1: Choose the right mouse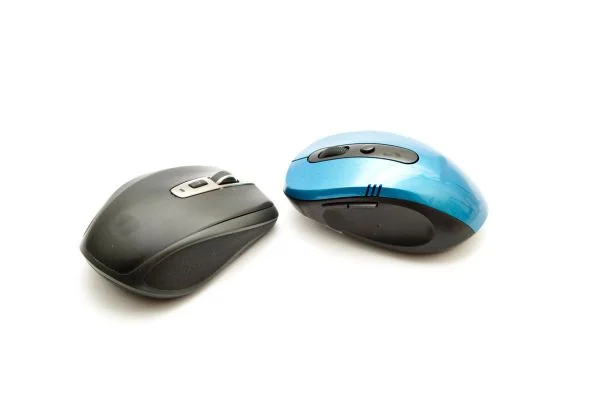 You must pick the right one when using a mouse for photo editing. For photo editing, you need a mouse with high DPI (dots per inch) sensitivity, which means it can detect even the smallest movements. Make sure the mouse fits well in your hand so you can use it for long periods. Some popular options include the Logitech MX Master 3 and the Microsoft Surface Precision Mouse.
Step 2: Get familiar with your mouse
Getting familiar with your mouse is the next step. Explore the different buttons and controls and learn what they do. Read up on the shortcuts and features you can access with your mouse in photo editing software like Photoshop and Lightroom.
Read more about Can I Share Mouse For Pc And Chromebook Together?
Step 3: Use the right mouse settings
The third step is to adjust your mouse settings to the optimum levels for photo editing. Go to your computer's settings and find the mouse settings. Make sure the speed, sensitivity, and acceleration are right for you. If your mouse software has a "Precision Mode" feature, turn it on so you can make accurate adjustments and selections.
Step 4: Master the basics
The fourth step is to master the basics of photo editing with a mouse. Learn how to use your mouse to make selections, adjust exposure levels, and fix noise and color cast issues. Mouse shortcuts include:
Zooming in and out with the scroll wheel.
Holding the right-click button for more options.
Panning around with the middle button.
Step 5: Practice and experiment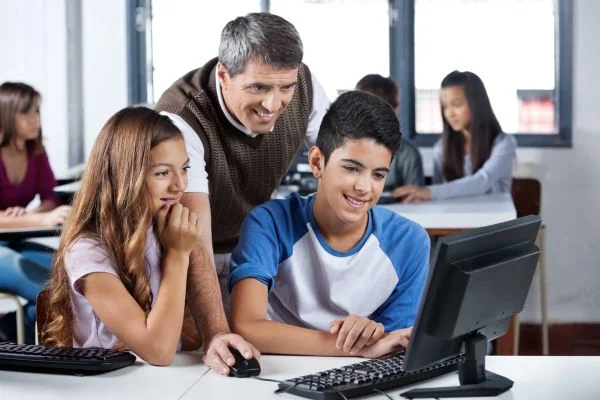 The final step is to practice and experiment with your mouse. Don't get discouraged if you don't get it right first. Photo editing takes time and effort. Find out what works best for you by experimenting with different techniques. Don't be afraid to ask more experienced editors for help!
Read more about Does Trackball Mouse Be Used For Photo Editing?
---
Which Mouse Is Best For Photo Editing?
Are you a professional photographer or graphic designer? If so, you know how important a high-quality mouse is in photo editing. The right mouse can make a difference in precision and ease of use. But with so many market options, which is the best? This section breaks down the top contenders and helps you decide which mouse to invest in.
1. Logitech MX Master 3 – The Logitech MX Master 3 is a popular choice among professionals in the photo editing world. Its precision scroll wheel and customizable buttons make editing a breeze. The thumb rest and ergonomic design also ensure that your hand stays comfortable during long editing sessions.
2. Apple Magic Mouse 2 – If you're an Apple user, the Magic Mouse 2 is a great option. Its sleek design and multitouch surface make it easy to perform all the required photo editing functions. However, some users may find the lack of physical buttons a downside.
3. Wacom Intuos Pro – The Wacom Intuos Pro is a unique option as it's a pen tablet rather than a traditional mouse. However, many professionals prefer this device as it allows for more precision and control when editing. Additionally, it comes with a stylus that can be programmed for use with specific editing tools.
4. Logitech G Pro – Designed for high precision and quick movements, the Logitech G Pro is a gaming mouse. That's why it's great for editing photos. It has customizable buttons and a high DPI range for increased accuracy. However, the design may not be as ergonomic as other options.
5. Microsoft Surface Precision Mouse – The Microsoft Surface Precision Mouse is a great all-around mouse. Its customizable buttons and precise scrolling make it great for photo editing, but it's also versatile enough to be used for other activities like office work or gaming.
Read more about Is Trackpad Or Mouse Better For Photo Editing?
---
Bottom Line
You can achieve precision and accuracy with a mouse for photo editing. Using our outlined steps, you can get the most out of your mouse and improve your photo editing skills. Remember to choose the right mouse, get familiar with it, adjust your settings, master the basics, and practice and experiment. Before you know it, you'll be a photo editing pro!